EFS16 · 16th European Fusarium Seminar
We were commissioned by Sapienza Innovazione to create a logo and an e-commerce website for the sixteenth conference on research inherent to the fungus Fusarium.
The conference is fee-based, so a ticketing system was required.
Task
The EFS16 will be an excellent opportunity to present and discuss the progress made in all fields related to Fusarium research, ranging from plant pathology to medical research and from mycotoxin research to mitigation strategies.
Client

Sapienza Innovazione

Workings

Logo, Website, E-commerce

Period

2022 to date
Go to Website
Fusarium fungus when magnified under a microscope is characterized by segments and ends slightly pointed.
In the letter f of the logo acronym we find these characteristics.
The choice of green is dictated by the prevalence of Fusarium especially in the plant world.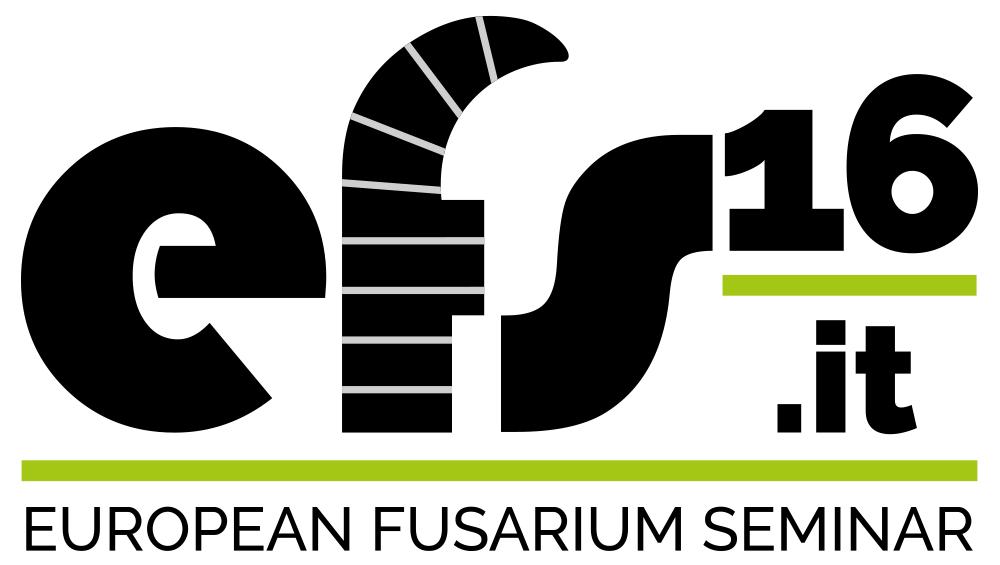 Lots of information accompanies the reader in navigating this website. From information on how to get to the conference site, to comprehensive information about Rome, to recommended hotels.
The main focus, however, is set on the scientific program and registration for the event. Gala dinner and sightseeing tours can be purchased for those registered for the seminar.
During registration for the conference, the gala dinner and sightseeing tours can also be purchased directly, which, however, can also be added at a later date. Only registered participants can add these items to the shopping cart by accessing the member area.
If purchasing with VAT from Italy a field to enter PEC or Univocal Code will appear.
During checkout you are asked to fill in the fields that will be used to generate the entrance tickets.
The ticket, sent automatically by email and downloadable in PDF format from the members area, has a QR Code that makes entry to the event very quick.
Through an app, the receptionist by framing the QR Code with his or her cell phone checks the validity of the entrance tickets and the successful check-in.