Hafaliana – La Gioia Onlus
The butterfly is a universal symbol of rebirth and transformation.
In the Hafaliana experience, the logo-butterfly evokes the spirit-guide that triggers the power to transcend, through each person's commitment and will, from the crisis-chrysalis of the Malagasy land to the spread wings of the fulfillment of a new Island of Joy.
Moreover, the butterfly has always been a totem of Madagascar, a land that holds the world's widest variety of them.
Task
The Hafaliana Association - La Gioia, (The Joy - Hafaliana means "Joy" in Malagasy), was founded in Madagascar by Father Stefano Scaringella and a group of Italian Catholic friends, with the aim of actively supporting the population, through fund raising and the activation of medical operating units, both mobile and hospital, and the training of young local doctors.
Client

Gruppo Sipro

Workings

Logo and Tagline, Corporate Identity, Website, Brochure, Christmas Cards

Period

2010 - 2015
A butterfly depicted with African strokes and colors, stands out on the Hafaliana name. A gestural, almost primitive inscription that recalls the sounds and scents of a magnificent but needy continent.
The butterfly has been the symbolic animal for excellence since the earliest times. Soul in Greek is said psyche and means, in addition to "that which is opposed to the body," "breath, life force," but also "butterfly".
The butterfly as a good omen to realize Father Stephen's dream, a dream with butterfly wings like the god Hypnos.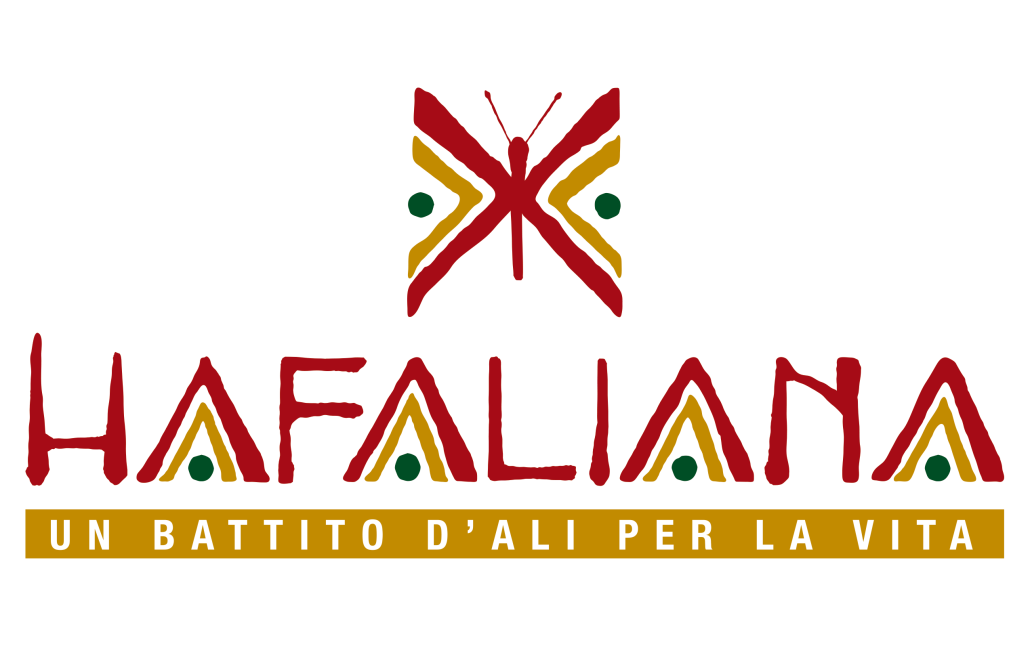 Warm and colorful graphics to remind us of Africa with many animals typical of the continent. On the homepage the logo butterflies typical of Madagascar.
Website written in html in 2010 with a CMS (content management system) programmed in ASP to update and insert content.
Simple, impactful graphics for the brochure telling about Father Stephen's Hospital and the children treated there.
Every year the Sipro Group included Hafaliana in its Christmas greetings.